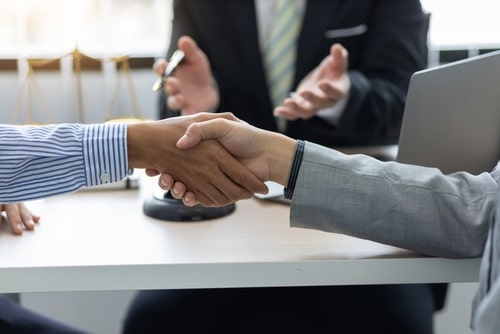 Traditional divorce litigation can be mentally, emotionally, and financially draining for both parties. Contested divorces are oftentimes extremely ugly as much as they are expensive. Collaborative divorce is a terrific alternative that could lead to a more amicable divorce settlement. Collaborative divorce requires legal representation. A skilled and experienced divorce attorney who understands collaborative law can be a boon to your efforts.
What is Collaborative Law?
Collaborative divorce differs from traditional litigation in that it is an entirely voluntary process that allows couples to try and work out their differences away from the typical courtroom drama. Rather than trying to "win" the divorce, couples will have a chance to come to terms on contested issues in a less hostile setting. The focus in a collaborative divorce is to respect both parties' wishes and concerns and try to create the best outcome for both parties and their children. The process requires a participation agreement signed by both parties and their lawyers.
Why Choose Collaborative Divorce Over Traditional Divorce?
There are many benefits to collaborative divorce over traditional divorce litigation. There are also a few drawbacks. For couples who are not dealing with threats of violence, collaborative divorce can be a fantastic way to sort out any contested issues they currently face. Before you consider choosing collaborative divorce, you must first understand the pros and cons of the process.
...