How apps can help adults co-parent more effectively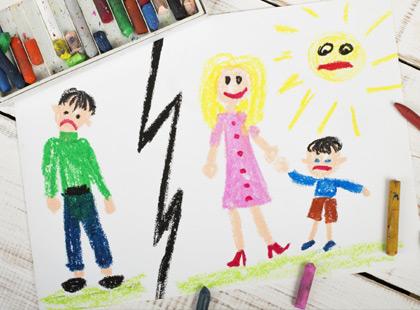 Co-parenting in the Digital Age does have its advantages. It is easier than ever to keep kids and parents in touch and apps designed just for co-parents can help them to improve communication, coordinate schedules and enhance their ability to co-parent effectively.
If you're having issues co-parenting in the ways that you had hoped to when you first split from your child's other parent, know that using various apps could genuinely help to put you back on track.
What can apps help co-parents to accomplish?
Here are just a few of the ways that apps can assist you in your co-parenting situation:
Shared calendars and scheduling: Co-parenting apps often include shared calendars that allow both parents to input and view important dates, such as parenting time schedules, extracurricular activities, medical appointments and school events.
Messaging and documentation: Co-parenting apps typically offer messaging features specifically designed for co-parents. This provides a dedicated platform for communication, allowing parents to discuss parenting-related matters, share updates and exchange information without the need for personal phone numbers or email accounts. It also enables documentation of conversations, which can be useful for legal purposes or resolving disputes.
Expense tracking and reimbursement: Some co-parenting apps include features that allow co-parents to track and manage shared expenses related to their children, such as school fees, medical bills or extracurricular activity costs.
Information sharing: Co-parenting apps provide a centralized platform for sharing important documents and information related to the children, such as school reports, medical records and custody agreements. This ensures that both parents have easy access to necessary information, reducing the need for multiple emails or physical paperwork.
By utilizing co-parenting apps, co-parents can potentially increase transparency and access, minimize tension, reduce conflict and focus on creating a positive co-parenting environment for their children.